Our commitment to the environmental issue:
Being eco-friendly is now an unquestionable necessity. We are doing our best to become the eco-friendliest company we can be by lowering as much as possible our environmental impact. In order to do so, we make an effort to :
Lower and manage our waste.
Lower our energy consumption as well as sourcing renewable energy.
Lower and compensate the environmental impact of our activity.
Lowering and managing our waste:
Managing our waste:
Most of our waste come from:
The plastic film surroundings pallets.
The cardboard boxes from our suppliers.
And (on a much lower scale) computer components.
The plastic film use on pallets is by far our most dominant source of plastic waste. Unfortunately, this plastic film is not recycled by our local waste collection centre. Consequently, we looked for a solution and found a company located in Tours (Denis Passenaud SAS) which is capable of recycling this particular plastic film.
Regarding cardboard boxes from our suppliers, we give it a second life by using it as packaging material (using a corrugated shredder) for our parcels. The surplus cardboard is disposed in our local waste collection centre to be recycled.
Instead of fully changing our computers when needed, we simply upgrade the defective or obsolete components ourselves. We collect the reusable components from different computers in order to make full computers.
Reducing our waste production:
We do not use plastic packaging material in our parcels (except for some retrieved ones in order to reuse it).
The plastic containers from our complementary products, our cardboard boxes, and our packaging material from reused cardboard boxes are all recyclable. Our petfood bags are 100% plastic free and recyclable. Our bags are made out of PEFC™ paper (from renewable forests) with an inner bio film made from corn.
We do not use packaging when unnecessary. For instance, our chewing bones are sold in bulk without any bag.
We do not print any leaflets, or brochures, or even business cards. We think that all the informations needed to our customers are available on our websites. We do not include delivery notes/invoices in our parcels. If needed, these documents are directly downloadable from our customers accounts on our online-shop.
We use paperless accounting and we recycled the small amount of paper waste we have using the services of Destrudata. Unfortunately, the use of a conventional paper shredder renders the paper non-recyclable. Using the services of Destrudata insures that our paper will be shredded and recycled.
Lowering our energy consumption as well as sourcing renewable energy:
The only from of energy we consume is electricity. Of course, we try to lower our consumption as much as possible.

The electricity we are using is 100% renewable since we buy it from enercoop. We invite you to visit their website, and if interested, even change you electricity supplier for enercoop.
Lowering and compensating the environmental impact of our activity:
We are very concerned by our environmental impact as well as the impact of our partners:
The factory producing our food uses less energy that a conventional one since it uses lower temperature as well as lower pressure. You can find out more regarding pet-food manufacturing processes by reading our following article: La fabrication des croquettes. This factory working for us, is also keen on lowering its environmental impact. For instance, it invested massively on an air filtration process solely using plants. This filtration system insures that the air rejected by the factory is not polluted by pet-food odours.
Our dog and cat food as well as our complementary products are all produced from naturally grown renewable ingredients.
Our cardboard boxes used for packing orders, are produced by Smurfit kappa. These boxes are partially made from recycled cardboard. (For technical reasons, it is not possible to have the boxes made from 100% recycled cardboard). Our boxes are fully recyclable and the wood used to make them comes from sustainably managed forest. You can find out more regarding the manufacture of our boxes by cliquing on the following link: Smurfit Kappa, sustainability.
We have 2 fully electric service cars (Nissan Leaf) allowing to commute with zero-emission to our warehouse (and other work related places).Electric cars cannot be considered to be fully ecological but they are indeed "cleaner" than diesel or petrol cars even though their production is more polluting. The study « Life cycle environmental and cost comparison of current and future passenger cars under different energy scenarios » shows that during its whole life cycle, an electric car is, indeed, genuinely more ecological than a diesel or petrol car. Even more so considering the fact that our electricity comes from enercoop and is produce without any emissions.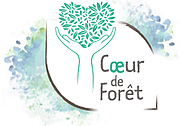 We also chose to involve ourselves in the protection of forests by supporting the "Cœur de Forêt" association. Here is a short video showing how the Cœur de Forêt association works:
Finally, our company is a member of 1 % for the Planet :

As a member, we commit to giving 1% of our gross sales each year to an approved nonprofit partners. As the nonprofit organisation Cœur de Forêt is an 1% for the Planet approved partner, we are dedicating this 1% to them. Here is the link to our  1 % for the Planet member page : Amikinos 1 % for the Planet member