The lowest possible amount of carbohydrate for a recipe that:
Prevents risks of type 2 diabetes, obesity, pancreatitis, and cancer.
Is best suited to sterilized cats, as well as cats suffering from diabetes and overweight.
Naturally regulates hunger.
Prevents boby inflammation.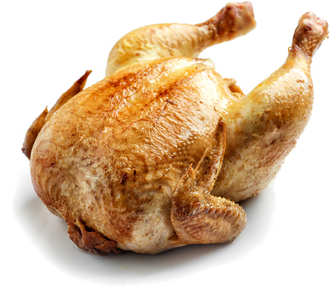 52% protein including less than 0.5% vegetable protein. A quantity of animal protein extremely close to what cats consume in their natural environment.
Analytical constituents (after cooking):
Crude protein

52 %

Crude fats

20.5 %

Crude fibers

2 %

Crude ash

10 %

Humidity

7 %

Carbohydrates (NFE)

8.5 %

Calcium (organic)

1.8 %

Phosphorus

1.1 %
Composition :
Dried chicken 64%, sweet potato 9%, dried turkey 7%, chicken fat, Freshly Prepared Free Range Egg 3%, chicken stock, turkey fat, Minerals, Vitamins, Tomato, Psyllium, Fructooligosaccharides (Prebiotics), Mannanoligosaccharides (Prebiotics), Nucleotides.
Nutritional Additives per kg:
Vitamins:

Vitamin A

20,000 IU

Vitamin D3

1,570 IU

Provitamins:

Taurine

1,300 mg

Trace elements:

Zinc (chelate)

87 mg

Iron (chelate)

65 mg

Manganese (chelate)

25 mg

Copper (chelate)

7 mg

Iodine

0.7 mg

Organic selenium

0.002 mg

Gut Flora Stabilisers (probiotics):

Enterococcus faecium

1M cfu